Donate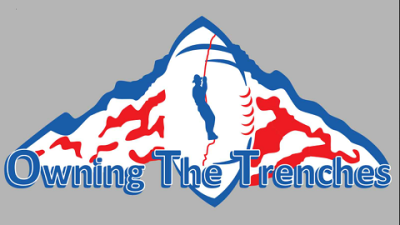 June 4th -8th

________________

Summer Hours

Mon -Thurs         
( 9am -4pm) 

Ages 7-15
grades 3rd-8th

Cost:

Football University
$155.00


991 Sand Lake Rd Altamonte Springs, FL 32714
(Blue Gym)   ​





​

O2T

 

Football Day Camp Register Here

(Only 50 Slots Available)
purchase both camps for only!!!!    

$275 
$155.00

$155.00

After you have submitted the registration form please click on the "BUY NOW" button to finish registering Via PayPal:
(By submitting this form you certify that you and the participant have read and agree to the statement below)
I would like to enter my child _______________________________ in the Owning the Trenches Football Camp. This is to certify that I, (parent/guardian) ______________________________, hereby grant permission to Owning the Trenches Football Camp to obtain medical care from any license physician, hospital or medical clinic for the player named herein at such time as either parent or legal guardian cannot be contacted in person or by telephone. This authorization shall include all camp activities, and we do hereby waive, release, absolve, indemnify, and agree not to hold David L. Rollins, Owning the Trenches Football Camp, the organizers, supervisors, and participants, for any claim arising out of injury to the player or accidents that may occur during the camp.
O2T Football Day 

O2T Football Day

Buy Now
June 4th -8th

________________

Summer Hours

Mon -Thurs         
( 9am -4pm) 

Ages 8-16
grades 3rd-8th

Cost:

Football University
$155.00


991 Sand Lake Rd Altamonte Springs, FL 32714
(Blue Gym)   ​